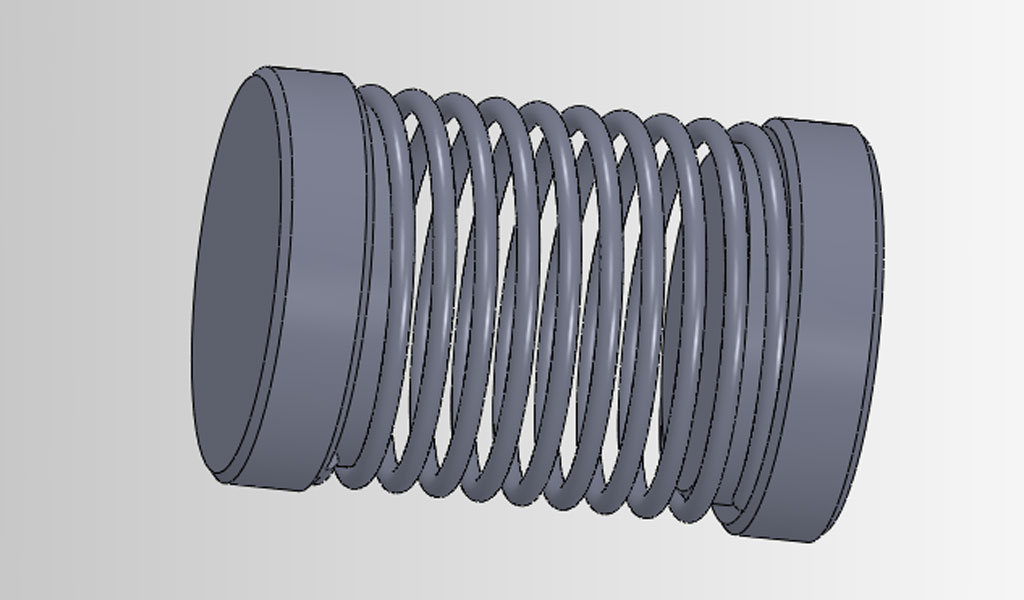 Non-Ferrous Alloy Springs
---
Non-ferrous alloys are alloys composed of a non-ferrous metal as the matrix (usually more than 50%) and adding one or several other elements. Non-ferrous metals generally refer to all metals except iron (and sometimes manganese and chromium) and iron-based alloys. Non-ferrous metals can be divided into heavy metals (such as copper, lead, zinc), light metals (such as aluminum, magnesium), precious metals (such as gold, silver, platinum) and rare metals (such as tungsten, molybdenum, germanium, lithium, lanthanum, uranium).
These are alloys with a base metal other than iron. Common base metals used for spring materials are copper and nickel. Copper alloys generally have high electrical and thermal conductivity, good corrosion resistance, and machinability. Nickel alloys, on the other hand, have superior elevated temperature properties.
Phosphor Bronze (ASTM B159): Phosphor bronze is an alloy of copper, tin, and phosphorus. This is the most widely used copper-base spring alloy. They have good electrical conductivity coupled with the ability to withstand repeated bending. However, they are not hardenable by heat treatment.
Beryllium Copper (ASTM B197): Beryllium copper is another popular copper-based alloy characterized by its ability to be heat treated. They are initially cold drawn which is then precipitation hardened after forming. Like phosphor bronze, they have good electrical conductivity and fatigue resistance.
Monel 400: Monel 400 is a nickel-based alloy composed of around two-thirds nickel, one-third copper. They are the least expensive and with the lowest tensile strength of the nickel alloys used in spring manufacturing. Monel 400 alloys can only be hardened through cold working.
Monel K-500: Its composition is similar to Monel 400 but with additions of small amounts of aluminum and titanium. The addition of aluminum and titanium allows it to be heat treatable through precipitation hardening.
Inconel 600: This is an alloy composed of nickel, chromium, and iron. These are more expensive than stainless steel but are particularly useful for higher service temperatures. Inconel 600 cannot be hardened through heat treatment.
Inconel X-750: Like Inconel 600, this alloy is composed of nickel, chromium, and iron but with the addition of aluminum, titanium, and columbium. The addition of these alloying elements makes Inconel X-750 a precipitation-hardenable alloy.
The Case Studies Of Non-Ferrous Alloys Springs
---
Currently, our non-standard Non-Ferrous Alloys Springs are exported to America, Canada, Australia, United Kingdom, Germany, France, Sout Africa, and many other countries all over the world. We are ISO9001-2015 registered and also certified by SGS.
Our custom non-ferrous alloys springs fabrication service provides durable and affordable springs that meet your specifications for automotive, medical, aerospace, electronics, food, construction, security, marine, and more industries. Fast to send your inquiry or submit your drawings to get a free quote in the shortest time.Contact us or Email [email protected] to see how our people, equipment and tooling can bring the best quality for the best price for your custom non-ferrous alloys springs project.