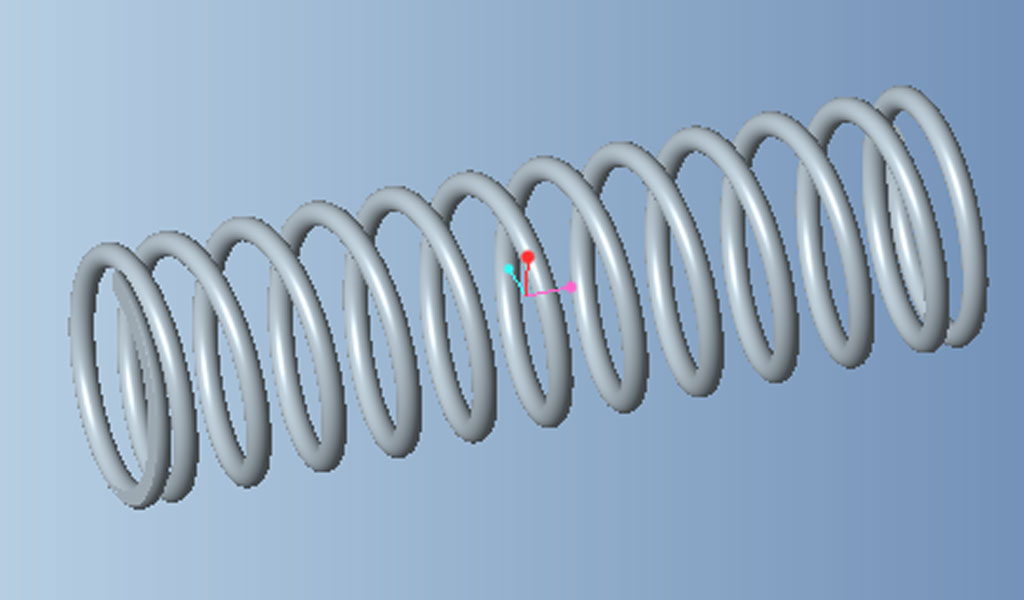 Carbon Steel Spring
---
Carbon steel is an iron-carbon alloy with a carbon content of 0.0218% to 2.11%. Also called carbon steel. Generally also contains a small amount of silicon, manganese, sulfur, phosphorus. Generally, the higher the carbon content in carbon steel, the greater the hardness and the higher the strength, but the lower the plasticity.Iron in itself is a soft metal. Alloying it with carbon increases its strength and hardness. Its carbon content can range from 0.05 to 0.30% for mild steels, and 0.30 to 1.70% for high carbon steels that can still respond to heat treatment. Enumerated below are some of the steels used as spring materials.
Music Wire (ASTM A228): This is the best carbon spring steel material. Music wires have high tensile strength, high elastic limit, and high fatigue resistance. These superior mechanical properties are imparted by patented cold work done in drawing the wire through dies. Its surface is coated with a liquid tin solution during cold work which creates an excellent surface quality ready for secondary processes such as electroplating. They are typically used to make small springs subjected to high loads and cyclic conditions.
Oil-tempered (ASTM A229 Class I and II): These carbon steels with good quality characterized by black or gray color. Oil-tempered spring steels have comparable mechanical properties with music wire and are used in most applications where the cost of music wire is impractical.
Hard-drawn (ASTM 227): These are the cheapest of the spring materials with inferior qualities compared to music wire and oil-tempered steels. Hard-drawn wires are also cold worked similar to music wires, but the drawing process used is less controlled than that of music wires.
High-Carbon Valve Spring Steel (ASTM A230): These are high-carbon steels with uniform quality and temper. They are drawn the same way as oil-tempered steels, but their heat treatment is more controlled. As the name suggests, they are used as valve springs in automotive and aircraft engines which require corrosion resistance, fatigue resistance, and good performance at high temperatures.
The Case Studies Of Carbon Steel Springs
---
Currently, our non-standard Carbon Steel Springs are exported to America, Canada, Australia, United Kingdom, Germany, France, Sout Africa, and many other countries all over the world. We are ISO9001-2015 registered and also certified by SGS.
Our custom carbon steel springs fabrication service provides durable and affordable springs that meet your specifications for automotive, medical, aerospace, electronics, food, construction, security, marine, and more industries. Fast to send your inquiry or submit your drawings to get a free quote in the shortest time.Contact us or Email [email protected] to see how our people, equipment and tooling can bring the best quality for the best price for your custom carbon steel springs project.