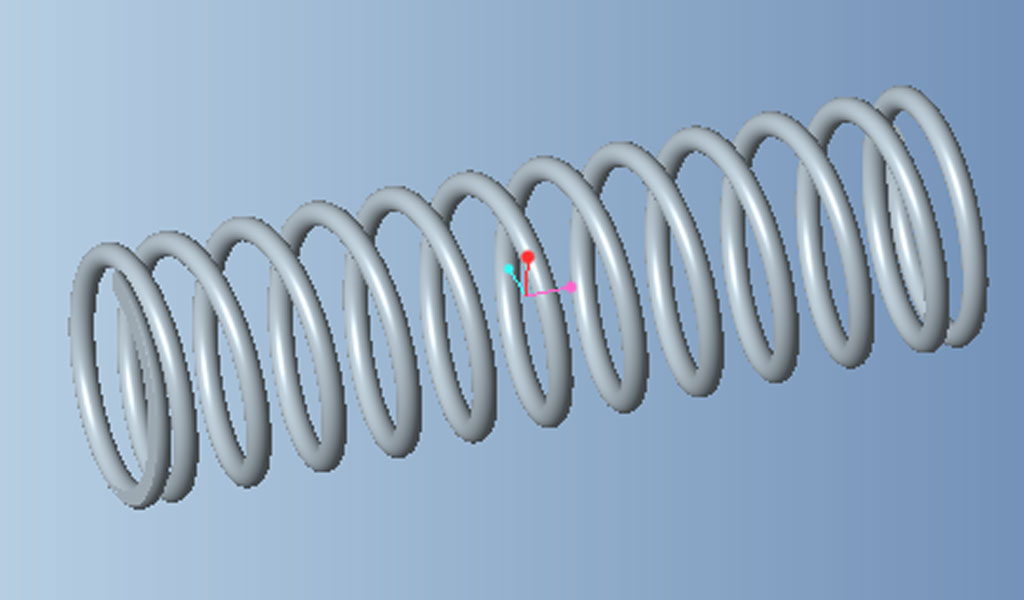 Stainless Steel Springs
---
Stainless steel is a type of iron alloy containing 10.5% chromium which is the minimum amount to impart corrosion resistance to the metal. Other alloying elements such as nickel, manganese, and molybdenum are present to enhance its corrosion resistance and mechanical properties. Corrosion resistance is achieved by creating a thin film of metal oxides that acts as protection against corrosive materials. There is a wide array of stainless steel grades available but only a few are used in spring manufacturing.
Austenitic Stainless Steels, 300 Series: These are stainless steels with an austenitic crystalline structure that is achieved by alloying nickel. Because of their austenitic structure, they are not hardenable by heat treatment. Their hardness and high tensile strength are acquired through cold working. Its main alloying elements are nickel and chromium which have concentrations ranging from 8 to 11.5% and 17.5 to 18.5%, respectively. 300 series stainless steels used for springs are grades 301, 302, 304, and 316.
Martensitic Stainless Steels: These steels are alloyed by chromium and molybdenum for corrosion resistance with a low percentage of nickel. They have a lower chromium content that ranges from 12.5 to 17%. Thus, they have lower corrosion resistance than austenitic stainless steels. The advantage of using martensitic stainless steel is its ability to harden through heat treatment. Popular grades for making springs are 420 and 431.
Precipitation Hardening Stainless Steels: Precipitation hardening is a heat treatment process that significantly enhances the mechanical properties of the material. On top of that, the heat treatment process can be optimized which is important to achieve a balance between hardness and ductility. Typical grades used are martensitic 17-4PH and semi-austenitic 17-7PH.
The Case Studies Of Stainless Steel Springs
---
Currently, our non-standard Stainless Steel Springs are exported to America, Canada, Australia, United Kingdom, Germany, France, Sout Africa, and many other countries all over the world. We are ISO9001-2015 registered and also certified by SGS.
Our custom stainless steel springs fabrication service provides durable and affordable springs that meet your specifications for automotive, medical, aerospace, electronics, food, construction, security, marine, and more industries. Fast to send your inquiry or submit your drawings to get a free quote in the shortest time.Contact us or Email [email protected] to see how our people, equipment and tooling can bring the best quality for the best price for your custom stainless steel springs project.