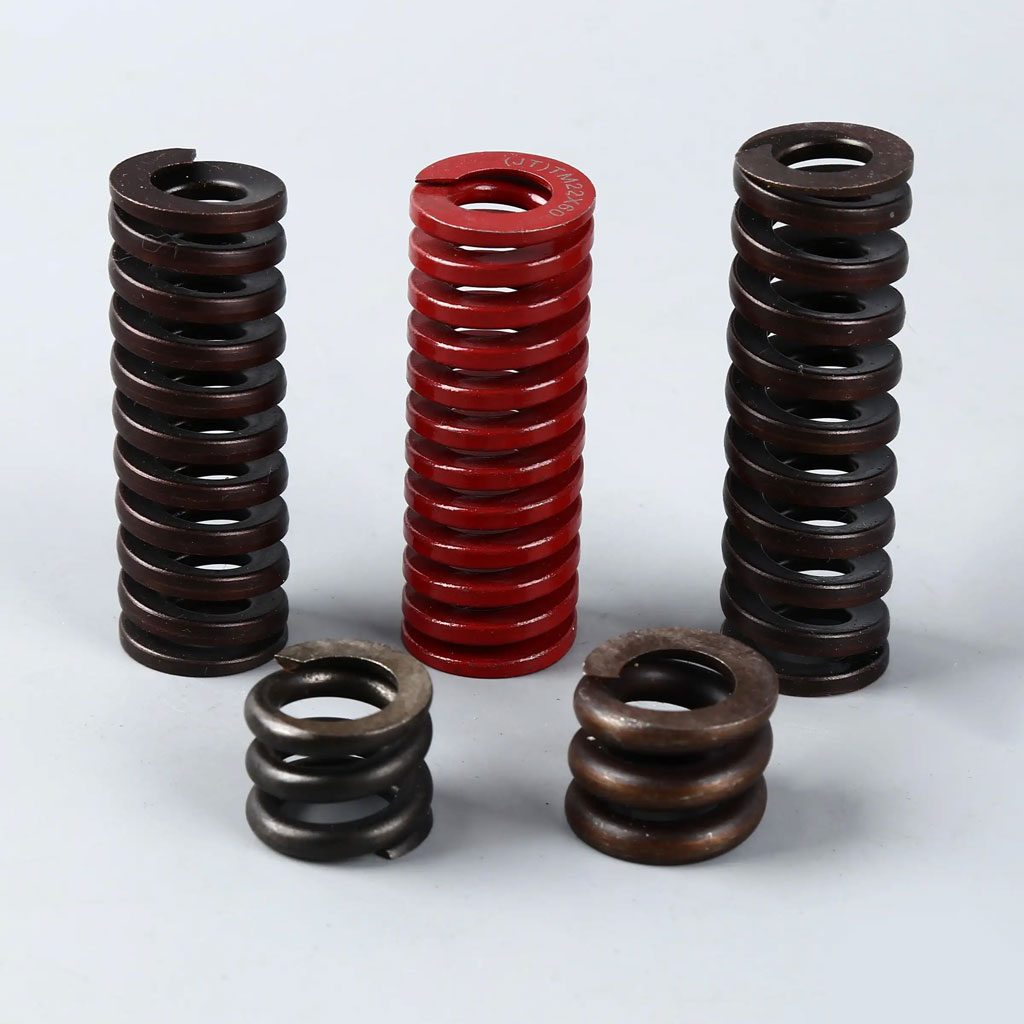 COMPRESSION SPRINGS
---
Compression Springs are helical springs that are subjected to axial pressure. The cross-section of the material used is mostly circular, and they are also rolled with rectangular and multi-strand steel filaments. The springs are generally of equal pitch . The shapes of the compression springs are: Cylindrical, conical, convex and concave shapes and a small amount of non-circular shapes, etc., there is a certain gap between the rings of the compression spring, and the spring shrinks and deforms when it is subjected to an external load, storing the deformation energy.Be-Cu specializes in the design and production of custom compression springs of multiple sizes and configurations. Our production springs range in size from a wire diameter of .006-.225, an Outside diameter of .063-2.00 and Free Length From .093"-7.00". Our production capabilities are unmatched, ensuring multiple lengths, end and pitch configurations, materials, applied finishes, and optional certifications. If you need design help we have a responsive and experienced staff of engineers. Or check out technical resources section for almost everything spring related.
Compression Springs provide resistance to external load pressure.
Compression springs are generally wire coiled at equal pitches and have a fixed wire diameter. Compression springs use multiple open coils to provide resistance against external load pressures, such as gravity pressing down on a wheel, or your body against a mattress. That is, they push back against external pressure. Compression springs are generally wire coiled at equal pitches and have a fixed wire diameter. In addition, there are also conical compression springs, or a combination of conical and linear springs. Depending on the field of application, compression springs can be used to resist pressure and/or store energy. Round wire is the most commonly used compression spring, but there are also compression springs made from square, rectangular, and specially shaped wires.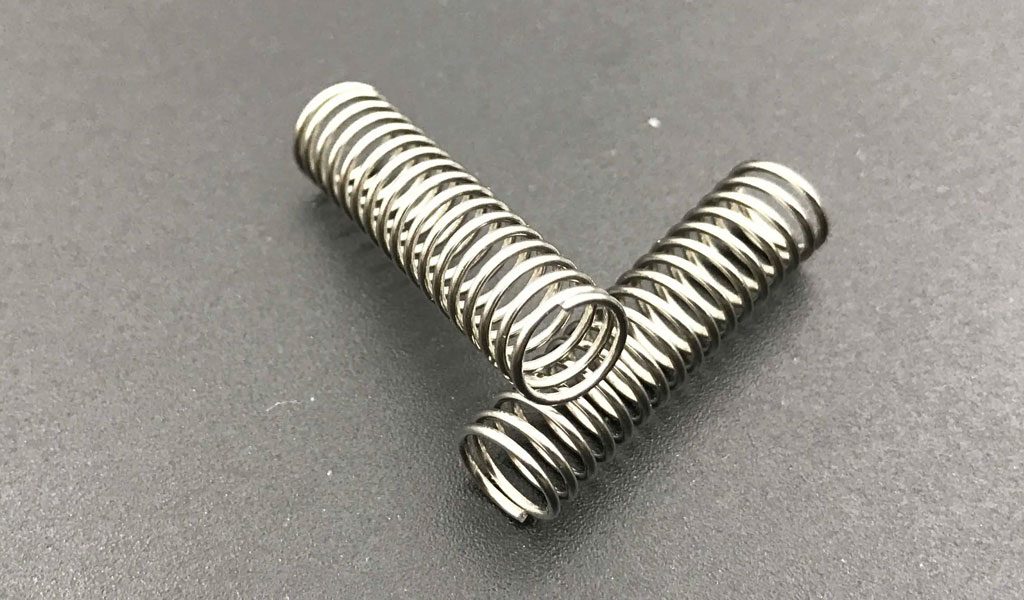 Extensive Choice In The Use Of Press-Knitted Springs
---
Helical compression springs are our most common type of springs, they have a very wide range of applications and can be used in almost all mechanical products, such as: automotive machine tools, automation equipment, valves, switches, etc.
Compression springs are available in many different materials and designs for different environments and applications. We can obtain almost unlimited spring sizes and elastic forces by adjusting the outer diameter, wire diameter, length and pitch of the spring.
At present, the standard wire diameters used by our company are in the range of 0.20 mm to 3.00 mm, and the custom parts of the compression spring can be The wire diameters produced range from 0.08mm to 8.00mm. Based on your application environment, we can redesign existing compression springs to meet your special requirements in terms of weather resistance, elasticity, stiffness or fatigue life.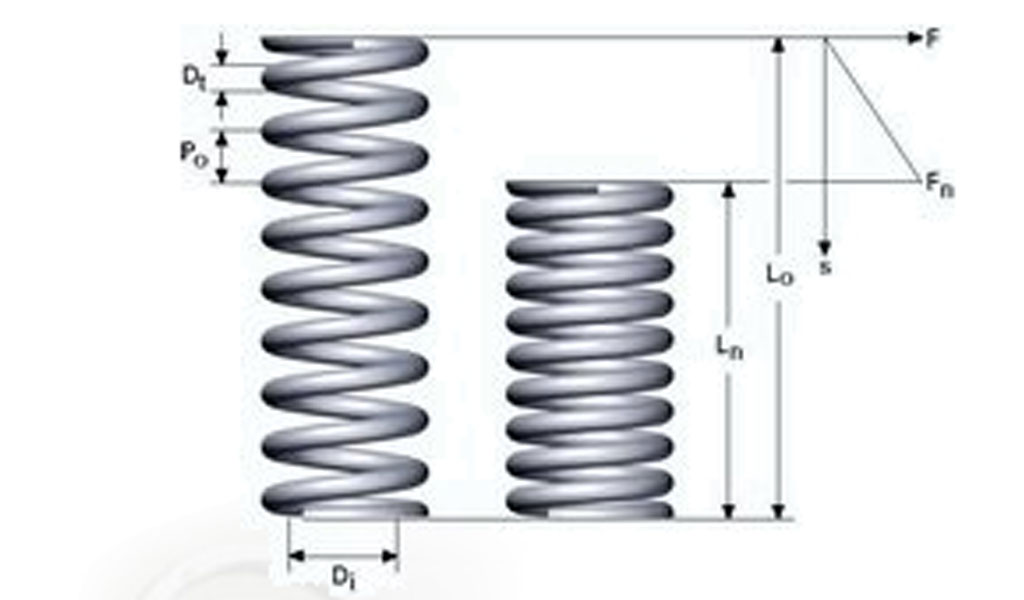 Why Choose Our Custom Compression Springs Services?
---
We have long-term experience in designing and producing compression springs of various types and materials, and pay continuous attention to the improvement of production processes. Our core competitiveness is reflected in the supporting design and development capabilities of spring products, strict quality control, good delivery and service, and all our efforts are only to better meet your compression spring needs.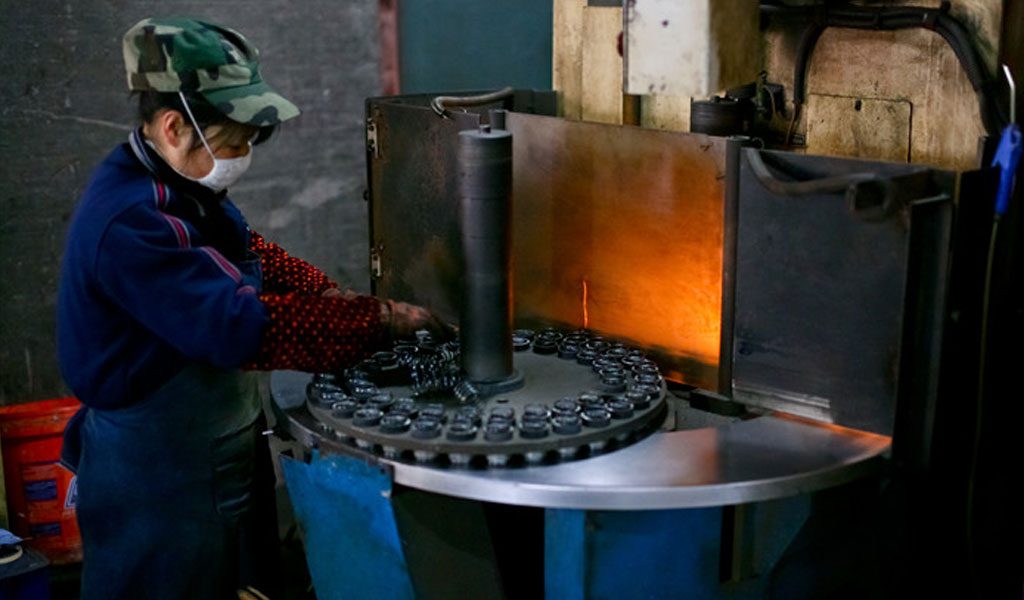 We serve more than 5000 industrial customers at home and abroad, covering a large number of different industries and applications, which gives you the opportunity to obtain our most practical advice and modified spring products for a specific application. Our spring experts are particularly skilled in performing application environment assessment, material selection, stress level analysis, comprehensive analysis of loads and deflections and fatigue life.We can cooperate with you to start from application ideas, understand your usage needs, then design verification, small batch proofing, and complete one-stop service for batch orders. Our spring production has a high degree of flexibility and precision, our compression springs can be used in almost all industrial fields.
In addition to the common automotive, electronics, automation and other fields, but also suitable for food, packaging, medical equipment, Environmental protection, aerospace, etc.
For your small or rush orders, we also offer an extensive stock of standard compression springs in piano wire, stainless steel, and high fatigue-grade chrome-silicon wire. There are more than 63,000 kinds of specifications, and the stock is in stock all the year round. Whether you need to buy a ready-made spring standard part or an on-demand design-a spring custom part, we can provide you with the best spring solution. .
The Case Studies Of Compression Springs
---
Currently, our non-standard Compression springs are exported to America, Canada, Australia, United Kingdom, Germany, France, Sout Africa, and many other countries all over the world. We are ISO9001-2015 registered and also certified by SGS.
Our custom compression springs fabrication service provides durable and affordable springs that meet your specifications for automotive, medical, aerospace, electronics, food, construction, security, marine, and more industries. Fast to send your inquiry or submit your drawings to get a free quote in the shortest time.Contact us or Email [email protected] to see how our people, equipment and tooling can bring the best quality for the best price for your custom compression springs project.
The Parameters Of Compression Springs
---

The meaning of each item in the above formula is: G = shear elastic modulus [MPa] (G value is: carbon steel 80000, stainless steel 72000) d = wire diameter [mm, in] n = effective number of turns [-] D = center diameter [mm, in]k = spring rate [N/mm, lb/in]
This formula is the calculation formula of the spring stiffness. The stiffness multiplied by the working stroke is equal to the working force of the spring.
Through the above formula, we can conclude that the parameters of the compression spring must be composed of: material, wire diameter, center diameter, effective number of turns, total spring length, working height, and required strength. If there is no special requirement for the force of the spring, the parameters of the working height of the spring and the required force may not be provided.
The Design Of Compression Springs
---
Look at the actual product requirements and choose the spring material by yourself.
According to the product requirements, determine the inner and outer diameter of the spring, the number of effective turns , and the value range of the wire diameter.
Substitute the relevant parameters into the design parameter formula.
Wire springs for compression springs are used in everything from home appliances to motorized equipment, motors, etc. as it is the type of spring required. By the load acting on them or their ends being compressed, the compression springs are designed to compress the wires to try to return the springs back to their original shape, thereby pushing the load back.Main application directions: medical respiratory equipment, medical mobile equipment, hand tools , home care equipment, shock absorption, engine valve springs.