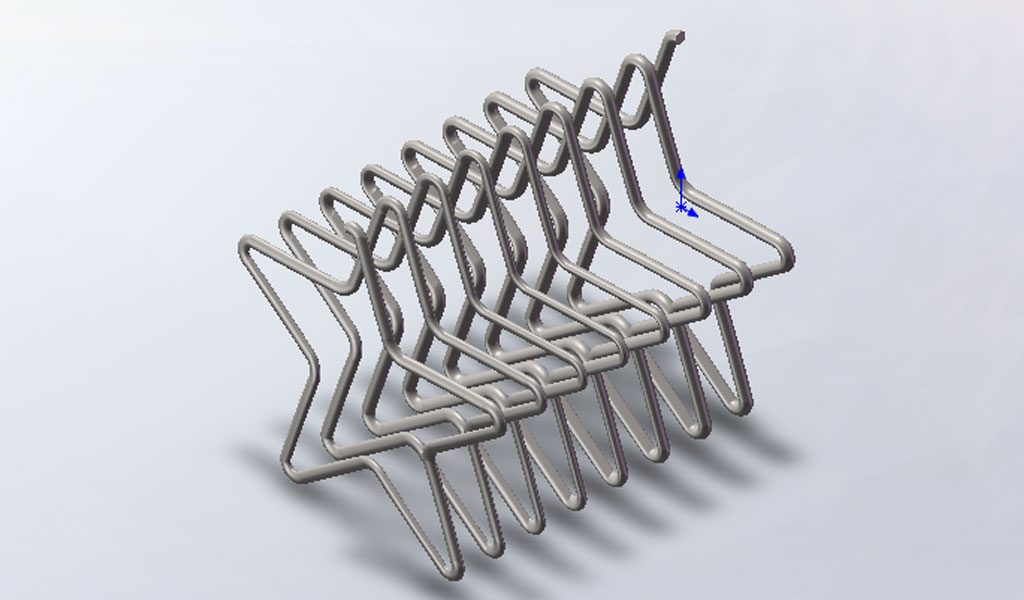 Alloy Steel Springs
---
In addition to iron and carbon, alloy steel is called alloy steel by adding other alloying elements. An iron-carbon alloy formed by adding an appropriate amount of one or more alloying elements on the basis of ordinary carbon steel. According to the difference of added elements and appropriate processing technology, special properties such as high strength, high toughness, wear resistance, corrosion resistance, low temperature resistance, high temperature resistance, and non-magnetic properties can be obtained.
These are steels with additional alloying elements such as chromium, vanadium, phosphorus, and silicon. Each element enhances different properties of steel such as strength, hardness, and machinability.
Chromium-Vanadium Valve Spring Steel (ASTM A232): Chromium-vanadium steel alloys have the highest quality among the alloy steels in terms of valve spring applications. These are available as annealed, cold-drawn, or oil-tempered wires. Springs made from these alloys are used in high fatigue, high shock loadings. Their service temperatures are higher than high-carbon valve springs.
Chromium-Silicon Alloy (ASTM A401): These are available in cold-drawn or oil-tempered conditions. Chromium-silicon steel alloy can be heat treated to high hardness without losing much ductility. They are suitable in high impact loadings such as firearm recoil springs.
The Case Studies Of Alloy Steel Springs
---
Currently, our non-standard Alloy Steel Springs are exported to America, Canada, Australia, United Kingdom, Germany, France, Sout Africa, and many other countries all over the world. We are ISO9001-2015 registered and also certified by SGS.
Our custom alloy steel springs fabrication service provides durable and affordable springs that meet your specifications for automotive, medical, aerospace, electronics, food, construction, security, marine, and more industries. Fast to send your inquiry or submit your drawings to get a free quote in the shortest time.Contact us or Email [email protected] to see how our people, equipment and tooling can bring the best quality for the best price for your custom alloy steel springs project.